JRTF Parallel Shaft-Helical Gearbox
JRT Series Gearboxes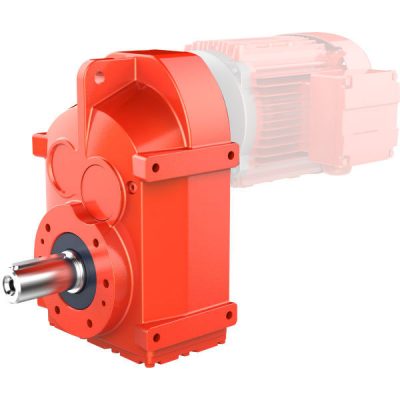 PRODUCT HIGHLIGHT
| | |
| --- | --- |
| Model | 37 ~ 177 |
| Ratio | 3.77 ~ 281.71 |
| Input power | 0.12 ~ 250 kW |
| Output torque | 3.5 ~ 56845 N.m |

1
Enterprise Code
J
2
Product Code
RTR – Helical Geared Motor

RTF – Parallel Shaft-Helical Geared Motor

RTK – Helical-Bevel Geared Motor

RTS – Helical-Worm Geared Motor

3
Unit Model
No Code – Feet-mounted

F – Flange-mounted

A – Hollow shaft-mounted

AF – Flange-mounted with hollow shaft

4
Gear Unit Size
37, 47, 57, 67, 77, 87, 97, 107, 127, 157, 167, 177
5
Torque Arm
No Code – No torque arm

G – Torque arm

6
Electric Motor
D – Three Phase Asychronous Motor (IP54)

DP/DE/OS – Energy efficiency rating class1 / class2 / class 3

YB – -Flame-proof Three Phase
Asychronous Motor

YGP – Table Roller Three Phase
Asychronous Motor

YZP – Metallurgy Hoist Frequency
Variable Motor

YD – -Multi Speed Three Phase (IP54)

7
Frame Size
80 – Motor Center Height 80mm
8
Stator Length
S, M, L
9
Number of Poles
4 – 4 Poles
10
Brake
No Code – No Brakes

BE – Brakes

11
Brake Release
No Code – No Brake Release

HF – Screw release(lock in the brake release position) Brake Release

HR – handle release(automatic braking position)

12
Thermal Protection
No Code – No Thermistor

TF – Thermistor Sensor

TF – Thermistor protection (PTC thermistor)

TH – Thermostat protection (Bimetal switch)

13
Ratio
109.04 – Ratio 109.04
14
Mounting Position
M1 – Mounting Position M1
15
Terminal Box Position
No Code – Terminal Box position is 0°

180 – Terminal Box position is 180°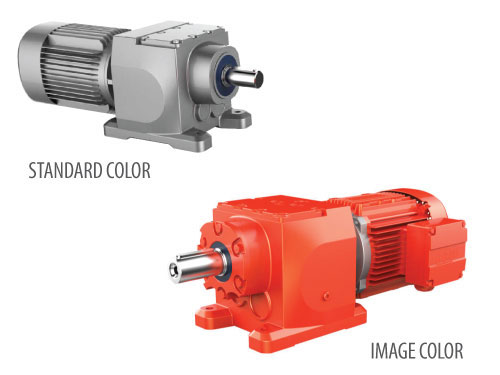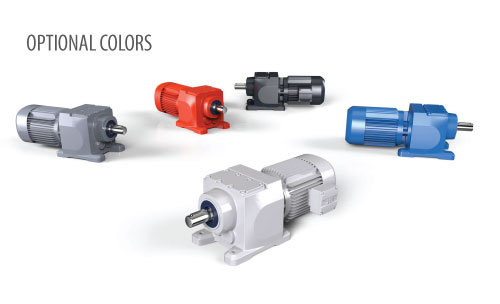 Product Colors
Our color system includes image color, standard color and optional color. The image color is typical solution combined with sparkling red. The standard color is the main promotional color of "Titanium Grey". It is the neutral color which can be integrated into all kind of application scene and increase the integrality of reducer and machine.
STANDARD FINISH
Titanium Grey is a neutral color which seamlessly integrates into machine designs offering a professional finish for designers and machine builders.
IMAGE FINISH
Sparkling Red offers designers and machine builders a more dramatic presentation highlighting to the World the equipment is supplied with the most robust and highest quality drive solutions available.
OPTIONAL COLORS
We also offers an array of creative custom color solutions including: Signal White, Sky Blue, Obsidian Black, Ponceau, and Television Grey.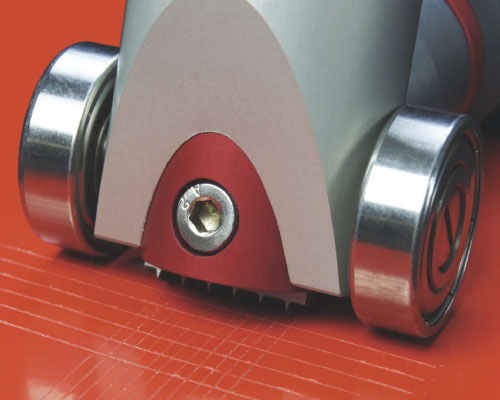 Paint Coating
All our coatings are non-hazardous and adhere to the strictest National Environmental Protection requirements. Our coatings offer strong adhesive properties to eliminate chipping or cracking with high environmental and corrosion resistance. Standard products can be applied in all indoor and medium corrosive outdoor environments. We also offers high-strength coatings to adapt to the most rigorous corrosive environments.
Weather resistance and corrosion resistance period
Environmental Grade
2 years
3 years
5 years
10 years
C2
C3
C4
C5
Coating material: Epoxy primer + high performance polyurethane finish paint. (Note: Blue – Standard coating, Orange – Enhanced coating)